Chelsea transfer round up: Havertz and Sancho decision, Lampard on Gomes, left-back raid

By

gabrielangel

• 2 weeks ago •

1809 views •

678 comments
The transfer window isn't even technically open yet, but it's already been a busy summer at Chelsea.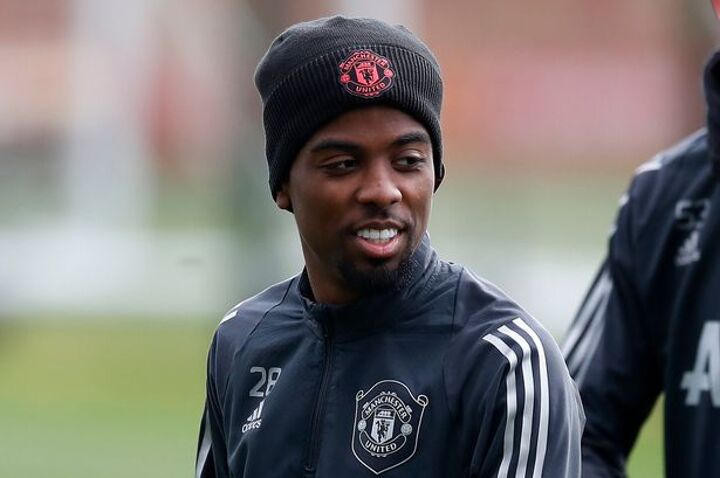 Frank Lampard has wasted no time in getting business done, with the signing of RB Leipzig striker Timo Werner and Ajax creator Hakim Ziyech already secured ahead of the 2020/21 season.
Chelsea continue to be linked with more targets, with Ben Chilwell and Kai Havertz most prominently reported to be on the club's radar. This summer could be a significant one for the Blues as they aim to become genuine challengers again.
Here are three of today's biggest and most intriguing Chelsea transfer stories.
Lampard opens up on Chelsea interest in Gomes
Chelsea manager Frank Lampard insists they have not made an offer to Angel Gomes, after it emerged the teenager will likely leave Manchester United as a free agent this summer.
Ole Gunnar Solskjaer revealed on Monday that talks between the Old Trafford club and Gomes had broken down, with the teenage forward now free to leave.
Chelsea have been linked with a move, but Lampard denied Gomes' signing is already lined up.
"No," Lampard replied when asked if there was any interest in the player. The Chelsea manager also spoke briefly about Declan Rice, another player Chelsea have been linked with a summer move for.
"Declan Rice is a good player, you're right, and I've known Declan Rice for a long time, as he was in the Chelsea academy, but there's no talk," he said.
Related Post viewed by other
678 Replies | Last update 2 weeks ago |
Last comment marthachelsea
»

»

»

»

Thank u for this update, am now updated with soccer, thank u primes for this platform

»

Thanks for sharing this update 

»

the information given has really put a vital impact on the mind of the person that is reading it

»

They are really going to be a strong team if they did that

»

»

Thanks for this interesting and eye catching information thank you very much I appreciate it 

»

»

»

»

»

Chelsea has to pull up their game, Bayern is waiting for them to finish them off

»

»

»

Thanks for the information

»

»

»

»

»

»

»

»

»

this is very informative news. keep posting such news for people to read

»

Frank Lampard is about to create a very strong team and the other teams better watch out

»

»

Chelsea should be careful with these transfers because it can remain with wrong players 

»

»

»

Lampard wants to make sure Chelsea get to be string again

»

»

»

Chelsea continue to be linked with more targets, with Ben Chilwell and Kai Havertz most prominently reported to be on the club's radar. This summer could be a significant one for the Blues as they aim to become genuine challengers again.

»

»

Thanks for the information?

»

»

i have learnt a lot from this post thanks for sharing 

»

Frank lampard has the best decision taken. Thanks for the soccer information. Noted

»

That's is the way to go we want next season to be a good one for us..plz

»

»

»

lamapard baby..lol..thanks for sharing this information on chelsea club

»

»

»

»

Chelsea needs great players has it is

»

»

»

»

»

This is very good information, thanks very much for sharing this post.

»

»

»

»

»

There are alot of team changes taking place.

»

»

Looking forward to more transfers

»

»

»

Chelsea manager Frank Lampard insists they have not made an offer to Angel Gomes

»

»

»

»

»

»

thanks for the football update.. always enjoyed a good game of soccer

»

»

»

Thank you for sharing this information will follow it up to 

»

»

Chelsea have been linked with a move, but Lampard denied Gomes' signing is already lined up. 

»

»

»

»

Wow this is really good news.thanks for sharing this article with us and continue sharing

»

Thanks for updating us on this .....

»

»

Thank you for sharing this information

»

Chelsea transfer round up: Havertz and Sancho decision, Lampard on Gomes, left-back raid

»

»

»

»

»

»

»

»

Thanks for the information really interesting and thanks for the information

»

»

»

»

»

Well what a great job Chelsea are doing in the transfer window even though it's not open yet. Their business in the market is showing that they want to be title challengers next season.

»

They are really going to be a good team.if they did that

»

Chelsea has to pull up their game, Bayern is waiting for them to finish them off

 

»

»

Chelsea will challenge for the title no doubt they have a strong squad now very fortune clud

»

Interesting stuff for the blues

»

»

never the less,Gomez is really skilled

»

The Chelsea manager also spoke briefly about Declan Rice, another player Chelsea have been linked with a summer move for.

»

»

»

»

Very interesting news guys

»

»

»

»

»

What an interesting and well articulated and  balanced article,thank you for sharing this piece of information

»

»

thanks for the information thumbs up to it Iam updated

»

»

I wonder whats happening to chelsea I rarely read news about them am just not interested lol what are the even planning this time

»

»

Thanks for sharing this vital information I really learnt a lot from it

»